Welcome from MB Players:
Hello and welcome to M.B. Players production of "The Complete Works of William Shakespeare (Abridged)". We thank you for your support and are pleased to be back again performing at the Metlox 13th Street Square in Manhattan Beach.
As we now enter our third year and our third free production to the City of Manhattan Beach, we feel strongly that M.B. Players continues to make great strides in achieving its goal of bringing professional-quality theatre productions and theatre education to the South Bar community. With the previous successes of "The Fantasticks" and "You're A Good Man, Charlie Brown" our reputation grows as does the support from the City of Manhattan Beach, the entire South Bay, our friends, our family and theatre-goers, young and old. Our list of people who want to be a part of our dream and our vision continues to grow as well.
M.B. Players found a wonderful new friend and supporter this year in Mr. Steve Cisneros and Phantom Projects. Phantom Projects is a Non-Profit Educational Theatre Company whose mission and goals are very much aligned with M.B Players. Without the use of their set, costumes, props and rehearsal space, this year's production could not have been a reality. As M.B. Players is officially filed as a California non-profit public benefit corporation, we need more friends like Phantom Projects to keep our vision and dream alive. M.B. Players is 100% privately funded and survives only through the generosity and support of the community… its businesses, its patrons and its residents.
In keeping with this year's Shakespeare theme, the question is "To be, or not to be?" for M.B. Players. Please help support your local resident theatre company and its mission. Visit us at: www.mbplayers.org or email us at: info@mbplayers.org to find out how you can donate or be a part of M.B. Players.
Enjoy the show!
About MB Players:

MB Players is comprised of volunteer performers, artists, directors, producers, educators, business-people and both resident and non-resident supporters who believe in this grassroots production effort… which has been far too long absent from a very deserving city.
The formation of MB Players has truly been both the fulfillment of a dream and a labour of love. Our founding and charter members all live that dream… and strive to see it flourish.
M.B. Players is wholly funded by the generosity and support of the community… its businesses, its patrons and its residences and will continue to survive only with your help. To help support our dream, visit us at: www.mbplayers.org or email us at: info@mbplayers.org to find out how you can donate or be a part of M.B. Players.
Email us at info@mbplayers.org for more information or to find out how you can become a part of the MB Players.
Steve De Forest - Resident Producer
Founding Member, MB Players
steved@mbplayers.org
www.mbplayers.org

As this is his first outing as a true, bona fide Producer, Steve is both a physical wreck and… speechless! With hundreds of productions under his belt as an actor, he is amazed at the work required on this side of the stage. Steve has a newfound appreciation for those who have preceded him in this role and who mostly go unnamed. In his daily life, Steve is the President and Co-founder of M.B. Players as well as the CEO of Manhattan Talent Group, L.L.C. As to his acting life, he is no stranger to Southern California audiences. You might remember Steve from last year as El Gallo in M.B. Player's inaugural production of "The Fantasticks". Other favorite roles include: Dr. Craven in "Secret Garden", King Arthur in "Camelot", Emile in "South Pacific" and Atticus Finch in "To Kill A Mockingbird". None of this happens without the love and support of my wife, Jill. The fact that she is able to tolerate me through all the craziness MUST qualify her for Sainthood. All my love to my extremely supportive, ever-faithful and immensely talented children: Dane, Lexi and Cole. Happiness is still keeping your sanity after all this but, just in case you don't, having the comfort of knowing you have an insurance policy that covers losing your mind!

Janet Miller - Resident Artistic Director
Founding Member, MB Players
www.mbplayers.org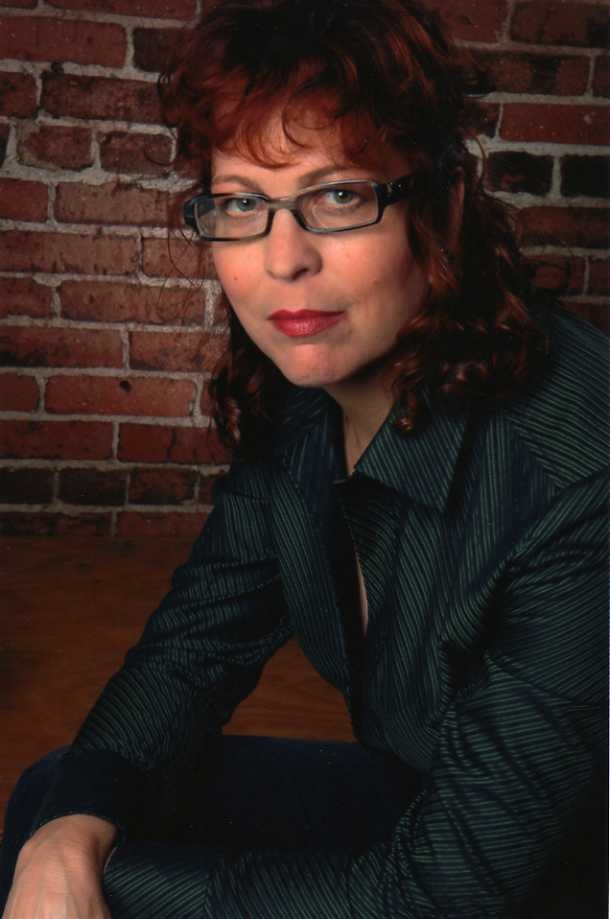 Janet Miller (Director) has been directing, choreographing and teaching theater for thirty years. She was recently the Artistic Director for the Torrance Theatre Company where she directed sixteen productions in her seven year tenure. She is a founding artist and resident director for the newly formed Manhattan Beach Players. She has worked on both the East and West coasts on such shows as Side By Side By Sondheim, South Pacific, Kiss Me Kate, Jesus Christ Superstar, The Fantasticks, Annie Get Your Gun, Dames At Sea, The Odd Couple, Taming of the Shrew, Of Mice and Men, The Man Who Came To Dinner, To Kill a Mockingbird, The Complete Works of Shakespeare (abridged) and The Crucible to name a few. Her talents have taken her all over the world, working in diverse settings such as Choate Rosemary Hall in CT and grand theme parks in Bangkok, Thailand. Janet has also taught musical theater dance and tap for Broadway Asia in China. She was staff choreographer and director for Golden State Theatre for eighteen years and formerly at the historic Variety Arts Center in Los Angeles for six years. Janet is resident director/choreographer for Brain Brew Entertainment, an interactive entertainment company.
Ms. Miller is sought after as a musical theater tap instructor and is known in both Los Angeles and New York for her inspired coaching of actors for musical theater roles and for her amazing "Show Doctoring" ability. Her choreography was currently seen at the El Portal Theatre in North Hollywood CA in The Marvelous Wonderettes. This production, running nineteen months, was JM's fifth venture into Wonderette Land, having originally choreographed the show at the Stiemke Theater, Milwaukee Rep and subsequent productions in Grand Rapids, and Hermosa Beach. This summer The Marvelous Wonderettes can be seen at The Laguna Playhouse.

She is the recipient of the 2003 Excellence in Art Award for Drama from the city of Torrance, and was awarded a 2003 Choreography Garland for The Marvelous Wonderettes in Los Angeles. She is the recipient of the 2006 Los Angeles Drama Critics Circle Award for Best Choreography for The Marvelous Wonderettes. This year she was awarded a Garland for choreography for Winter Wonderettes and won a LADCC Award for that show as well. Janet holds a BA in musical theater from CSUN, and an MA in theater from CSULA. Ms. Miller is a proud member of SSDC.